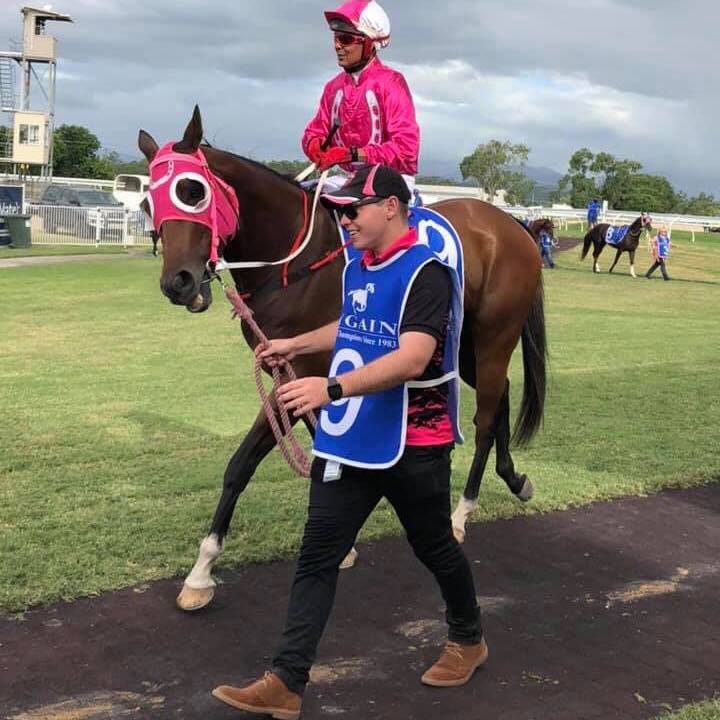 McGuires Racing Stables is an established thoroughbred training team based in Townsville, North Queensland.
The Father & Son duo Patrick & Matthew McGuire have been involved in the racing industry their whole lives.
You can't buy experience and with 40 years to tap into you couldn't ask for better knowledge on how to prepare horses for race day.
The team at McGuires Racing Stables are very passionate about the welfare, mindset & fitness of each & every horse in the stable, each horse becomes family and they will be treated that way.
We aim to give every horse the perfect preparation, using different techniques to suit each individual so they are 100% ready on race day.
Communication is a big part of what we do, using this website along with social media we promise to keep you up to date every step of the way.
McGuires Racing are excited to share this journey, we look forward to speaking with you soon.
Join the team at McGuires Racing
5 Year Old Bay Gelding
Location: Townsville
Price: $2,000 for 10% - $1,000 for 5%
Owners: J G Stubbs & Mrs R A Stubbs
Silks: White, Royal Blue Hoop, Red Sleeves And Red Cap
5 Year Old Bay or Brown Gelding
Price: $1,500 for 10% - $750 for 5%
Owners: Halo Racing Services Pty Ltd (Mgr: C B McKenna), Mrs J McKenna, L Smith, Miss S Negre & D C Findlay
Silks: Royal Blue, Lime Hoops, Hooped Cap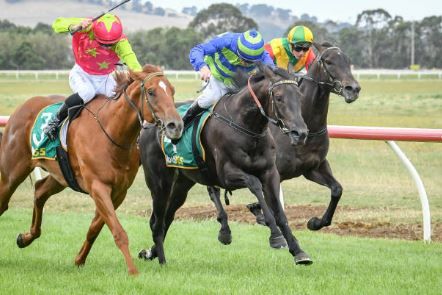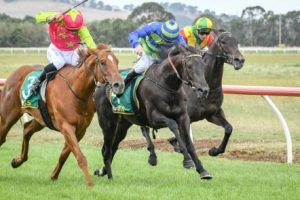 2 Year Old Bay or Brown Filly
Location: Townsville
Price: $1,250 for 10% - $625 for 5%
Silks: Pink, White Horseshoe, Quartered Cap
Incentives:
Former smart Sydney two-year-old Dio D'Oro turned back the clock to record his first North Queensland victory with a gritty last stride win at Cluden Park on Friday. Now trained in Townsville by Matt McGuire, the multiple city winner responded to Krysten Swaffer's...
Follow McGuires Racing Stables…